Essential Tactics for Inspiring New Screenplay Ideas
Professional screenwriters are not in the business of waiting around for great ideas to appear out of thin air. The ability to generate new story concepts on-demand is an essential skill that must be practiced and perfected in order for a writer to be successful — and if you know the right places to look, it's not as difficult as it sounds. Here are few tips to help you come up with story ideas without depending on divine inspiration.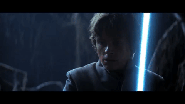 Picasso once said, "Good artists copy, great artists steal." While it's completely unethical to plagiarize another artist's work, there's nothing wrong with analyzing elements that work well in other stories and using them to brainstorm new ideas for yourself. For instance, if your favorite movie features a main character who struggles with the temptation to turn evil, start thinking about other scenarios in which a character would be caught between two opposing forces. Your new idea will inevitably diverge from the original source of inspiration, and that's when you're off and running with a fresh concept.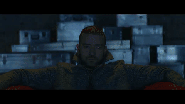 Every single day, in cities around the world, journalists are publishing pages upon pages of excellent screenplay source material. Check the headlines each morning and keep a notebook of thought-provoking stories you come across. You don't need to write a screenplay that mirrors actual news events, but you might find inspiration for a character, setting, or unusual event — oftentimes, truth is stranger than fiction.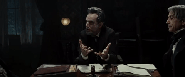 In addition to keeping up with current headlines, don't forget to dig into the past and learn about the people, events, and places that brought us to where we are today. One interesting way to write a screenplay set in the past is to create your own version of how real events occurred. Perhaps you can tell the story from a perspective we've never seen before, or show us how life could have been if history had gone a different way.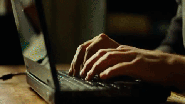 The Internet is an endless rabbit hole of writing inspiration, and nowhere is that truer than on forums and message boards that feature writing prompts. A quick search for writing prompts will give you more suggestions than you'll ever need, and it may help to keep a record of your favorites as you comb through them. You might find that a particular prompt settles into the back of your mind for weeks or months, only to resurface down the road as a freshly inspired idea.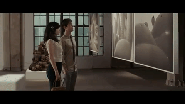 A great painting, drawing, or photograph is as powerful for telling a story as any screenplay or film. Take time to appreciate other mediums of art. Learn about how other kinds of artists approach their work — you might find it easier to crack your story by thinking about it visually rather than poring over a written outline.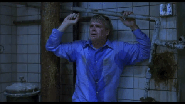 This is the easiest trick of all, and it doesn't require a minute of research. Give yourself one or more specific rules that your story must follow: perhaps it must take place in just one location, or maybe there are two characters who can never speak to each other, or if you're feeling extra creative, maybe your story's scenes appear out of order in time. No matter what rule you choose, you'll find it's unexpectedly liberating to be forced to develop your story within arbitrary limitations, simply because you there are fewer possibilities to choose from at each step.