How to Start Your Screenplay the Pixar Way
Pixar is known for giving the world some of the best stories ever told, starting with 1995's Toy Story — currently boasting a perfect score on Rotten Tomatoes. In 2017, when it came time for Pixar to create the highly-anticipated third installment of the Toy Story franchise, executives tapped screenwriter Michael Arndt after reading his very first submission to the film world, an original script titled Little Miss Sunshine.
Arndt would end up winning an Oscar for Little Miss Sunshine, and somehow became an even better writer over the course of his time at Pixar. For the Blu-ray edition of Toy Story 3, Arndt shared a few words of wisdom about his approach to film structure and what he learned from Pixar's stable of story developers. Here's a recap of his advice for writing a great first act.
1
Show your main character doing what they love most.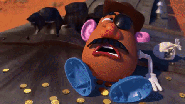 Use the beginning of your story to introduce your main character and give the audience a tour of their world. The key is to showcase what Arndt calls the main character's "grand passion," the thing they love doing most and what truly defines who they are.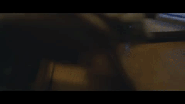 Your main character needs a flaw of some kind, and it needs to function as an extension of their grand passion. Their flaw is, as Arndt says, "a good thing taken too far," some way that their passion brings out selfish or short-sighted behavior. Your hero's passion and their flaw are two sides of the same coin, and it's important to establish them early in the story so you can keep the plot moving forward.
3
Point to "storm clouds on the horizon."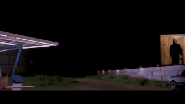 Once you've established your main character, their passion, and their flaw, drop a hint that something big is coming that might drastically shake up the world as they know it. Create suspense around the mystery of an ensuing threat to their way of life. Let the tension build, and then...
4
Hit them with a bolt from the blue.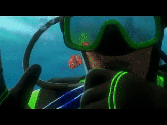 This is where your main character's reality gets flipped upside-down. Some kind of massive change — like an unexpected event or the introduction of a new character — comes in from outside the hero's world and takes away the thing they love most. The future suddenly looks uncertain to them, as their whole sense of existence has been shattered.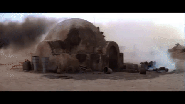 It's not enough to simply take away your main character's core passion. Now is the time to layer on the pressure, raise the stakes, and increase the difficulty of reversing the damage done. As Arndt says, "You've got to add one more thing that makes the world really unfair."
6
At the fork in the road, take the wrong turn.
At this point, your main character has lost what they love most, and they face an important decision about what to do to rectify the situation. There's a high road and a low road: The high road requires maturity, foresight, and even-keeled perspective, but the low road is where all of the adventure is. Make your hero choose to fight to reclaim what they lost — their journey will make up the rest of your screenplay, and hopefully along the way they'll repair that central flaw that got them into this mess in the first place.