I'm With the Band: 10 DIY Ways to Make a Band T-Shirt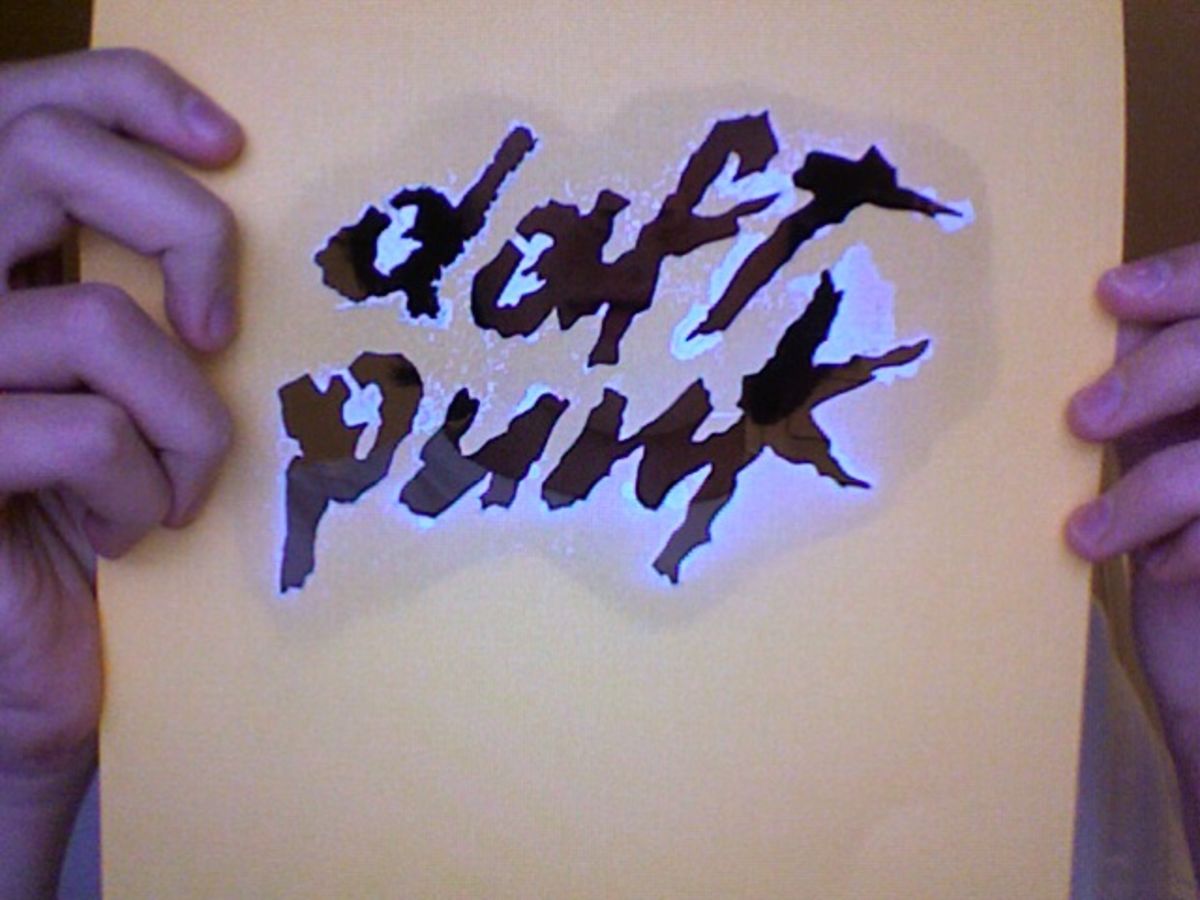 If you have the equip, or a friend does (and you can trade them some crafty skills), iron-on transfers are a cool way to make a band shirt. This way you can get an actual picture onto the fabric.
Finding the T-Shirt

Use a t-shirt that will be easy to stencil, paint, or put a transfer on. So basically, nothing ribbed. You can find one at the back of your closet, a thrift store, or in your neighbours garbage (they wont know once you've made it your own). Even if the shirt already has graphics, you can always layer your art on top for a very cool effect.
Fabric Paint

If you want to do some free hand painting on your band shirt, getting hold of some fabric paint is a good idea for a lasting effect. Paints come in paint form and pen form, are good to mix, and all you need is a good hand and a paint brush.
The Stencil

The stencil is another way to get the image you want on your band shirt. They take some time, but the outcome is so worth the wait. The great thing about them is that you can re-create a number of different shirts with the same stencil. One for you and every band member.
Add Lyrics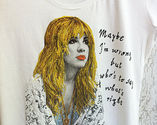 If there are lyrics to a song that stand out to you and really grab your soul, paint those lyrics onto band shirt. This adds a little piece of you to the artwork. It's like wearing poetry for everyone to see, and that's beautiful. It will draw people in the same way music does.
All the Bands You Love

This is a cool idea for the transfer DIY. Compile the logos of all your favourite groups onto one photo, and make an iron on transfer with it.
Cut it Up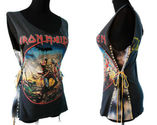 If you happen to have or find a band shirt second hand, cutting the shirt up is a fantastic way to make it your own. For the most part, all you need is a pair of scissors and a steady hand.
Spray Paint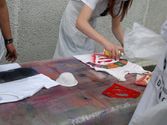 Spray painting is another way to get a really cool effect on your shirt using a stencil. Instead of painting the stencil with regular paint, spray one up. Don't forget a little extra around the edges for that graffiti vibe.
Patches and Pins

Pre-made or home made patches and pins are perfect for that fabric collage. They're quick and they look great, especially on any kind of jean.
Other Items

Don't forget all the other items you can make your own band merch with. Bags are a great canvas for creating the ultimate fan art, and so are coats and pants. Be creative and think outside the store bought box!!!