An Uncomfortable Truth Spoken Out Loud: Maurizio Cattelan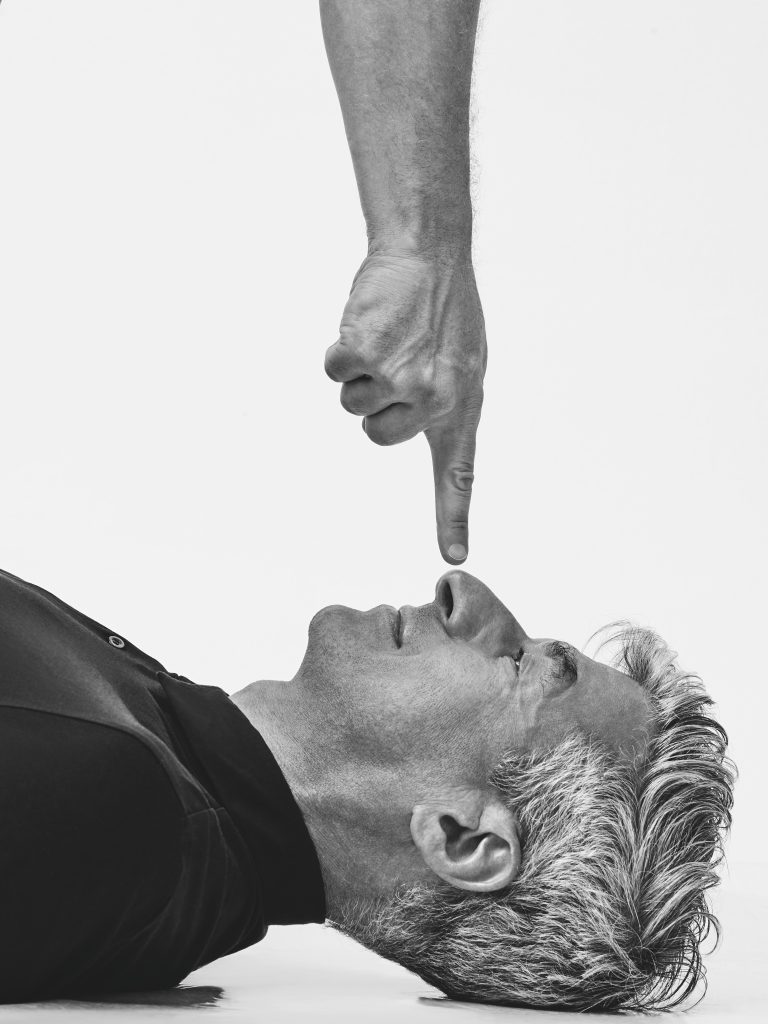 "Art has always been between a pandemic and a war. The period we are going through, seen from the historical perspective of art, is just one of the many terrible moments in human history. Art is not located in a different place, it is in the world. At times, it absorbs and revives current events. I am thinking of Picasso's Guernica, or Goya's shocking Black Paintings; at times it locks itself in its closet and looks out the window". 
Italian artist Maurizio Cattelan (b. Padua, 1960) speaks thus about the period we are experiencing and the role of art. History seems to have taught us nothing, where power seems to prevail over a civic sense, on the diplomacy of each country, on peace with respect for each culture. He adds, "I don't think there is a right and a wrong way, they are both legitimate. Art is made by people, each with their own sensitivity. The art market is a market like any other and works in the same way: the law of supply and demand is the only law that matters and this does not make it very exciting."
In 1996, Cattelan was considered by French critic/curator Nicholas Bourriaud as one of the exponents of "relational aesthetics", a movement with the prerogative of communicating, creating human interactions in society and social activities in a context without limits of space and time. The artist, who is well acquainted with the art world system and the media in general, is a main reference in relational art. Between performance and a sculpture, his production causes discussion, intrigue, scandalises and provokes, but above all makes those who find themselves in front of one of his works reflect. He makes us reflect on the meaning of art, its paradoxes, and its interpretations between politics and culture.
Maurizio Cattelan took his first steps in the art world as self-taught. Among his most important works are Bidibibodibiboo (1996), La Nona Ora (1999), Him (2001) and America (2016), a fully functional 18-karat gold toilet used by over 600,000 people. It was subsequently stolen, and has not yet been found, from Blenheim Palace in Oxfordshire, UK, where it was on loan. He has exhibited worldwide, represented by the Massimo De Carlo (Milan, Paris, London, Hong Kong), VSpace, Perrotin (Paris/Dubai/New York/Hong Kong/Seoul/Tokyo/Shanghai) and Marian Goodman (New York/Paris/London) galleries. As a visionary, provocateur, marketing and personal branding genius, Maurizio Cattelan chats with FRONTRUNNER.
You come from a humble family and did many common jobs before becoming one of the best known Italian artists in the world. How much has this background influenced your artistic production and why did you choose the world of art?
If I could forget where I come from, I would do it immediately: I have always been fascinated by the idea of not coming from anywhere, of having no origins, in the style of [The] Bourne Identity. I find an unknown past much more interesting than a miserable one. It has certainly influenced my way of life and my work: someone once said that a couple of misfortunes in the family are more than enough to not make you feel the need to have a Master. I think that's why I instinctively felt attracted to the world of art: from the outside it seemed like a place where no one would tell you to do or not do something, a place where you can experiment and discover things.
In 2018, during your first public speech at the Academy of Fine Arts in Carrara (Italy) before receiving the title of Honorary Professor of Sculpture, you specified, "I am the proof that sometimes 'you learn more on the way to school', than in school". Do you remember your first work?
It is difficult to identify a first work, it was more than anything else a slow approach to a construction of myself. The city of art has rules and codes that you must know how to respect in order to be accepted within it. The first thing I did was just learn that language and those codes. I remember the fear of doing something, the fear of judgment and confrontation with others. You know, as long as you decide not to measure yourself against anyone, everything is lawful, but when you confront the art community, with the language of the period, everything becomes more complicated. But it is true that confronting you can inhibit you, but also make you grow.
Is it true that your works are often defined through a simple phone call to your collaborators?
They often mention me, but I have to admit it was more of a metaphor to say that it can also be a very, very simple way. To be realistic, it's a few months long phone call, often at the strangest times. It is difficult to think for yourself, on the phone there is always someone who bounces the ball back to you, it is a constant dialogue. It is a maieutic process that does not always have a happy ending, however, and I must admit that I am sadder for the unsuccessful works than happy for the successful ones. It leaves a bitter taste in your mouth, that feeling of not being able to extract the juice despite having the right ingredients.
In 2011, the All exhibition at the Guggenheim (New York) was based on the most important works suspended in the void. It announced the end of your career, and then not. Was it a form of marketing or did you really think about putting a stop to your production?
There were 129 works, if I remember correctly. All the ones I had produced up to 2011. I don't know if collecting them all in a single space influenced the decision to retire for a period, but certainly having to deal with all those works it was the experience that I imagine closest to seeing images of one's life pass before your eyes on the verge of death. Perhaps retirement was this: a small death from a change of state.
In 2019, the ephemeral work Comedian was acquired by the Guggenheim. You shocked the international contemporary art community during Art Basel Miami Beach at Galerie Perrotin's booth with this work, posing many questions about what contemporary art is and its value. A work that the "Hungry Artist", David Datuna (who recently left us prematurely), literally ate…
It wasn't all that memorable, I assure you! I played with a banana for a few months, first of plastic, then of metal, but no version convinced me enough to expose it. I still have some of these tests at home. At one point the simpler idea won: why not present a banana exactly as it was, without reinterpretations? It worked to such an extent that others found it beneficial to appropriate it. After all, art is all a matter of recycling, a sort of funny relay between incompetents.
About politics. In 2018, the former President of the United States, Donald Trump requested the painting "Paysage enneigé" (1888) by Van Gogh from the Guggenheim. Curator Nancy Spector refused the request and instead offered him, in agreement with you, the work America. Without receiving any feedback from the White House, has this action somehow completed the message of the work? A critique of the contemporary art market and the so-called "American dream" and, in particular, of Trump?
When I started thinking about America, Donald Trump was just one of many candidates in 2015, and his election victory seemed impossible. In hindsight, I understand that a connection can be made, and Spector with his proposal in 2018 has somehow come full circle. I was more interested in the fact that the toilet is a great equaliser: for a brief, intimate moment, 99% would have the opportunity to have access to a 1% privilege.
In 2010 you founded the magazine "ToiletPaper" (hence, the name of the collective) with Pierpaolo Ferrari. Tell me about the choice of this project and what its development will be.
We have always sailed on sight, one thing leads you to do another, every day is a micro-discovery and micro-movement towards something new and exciting. Freedom, lightness and the absence of design are the characteristics for which I love ToiletPaper. After all, it's just a magazine that does not take itself too seriously.
What are your future projects?
I would like to go around the world by bicycle.
Novecento (1997), A Perfect Day (1999), L.O.V.E. (2010), and You (2021), are just a few among your works. How would you describe this production: simply art or art-plus-provocation?
A provocation is nothing more than an uncomfortable truth spoken aloud, and art sometimes succeeds where words cannot reach.