Belters Only: It Was Inevitable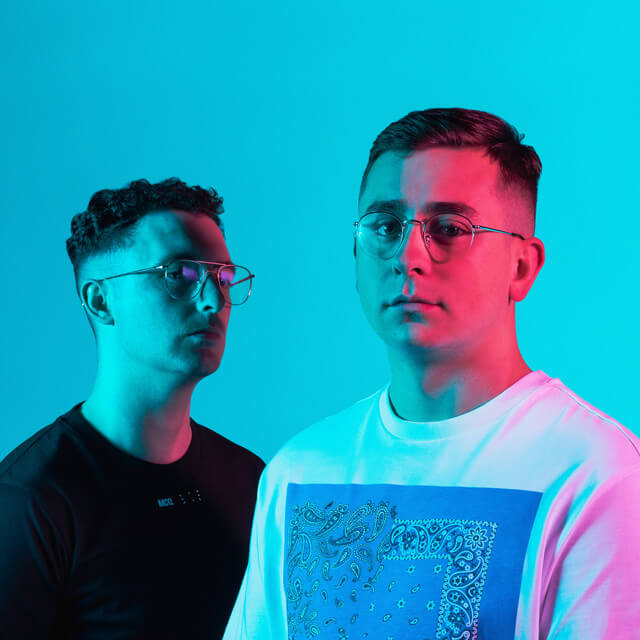 Belters Only, whose name needs no explanation, is made up of Bissett and RobbieG, two Irish producers and DJs. They stem from the same club in Dublin, and both have been in the house music scene for over a decade. During the pandemic, when the world was descending into chaos, the duo focused on making music together and building Belters Only as a brand. Their UK smash single, "Make Me Feel Good", has garnered over 48.8 million streams on Spotify, not to mention a few million more on its remixes, and has turned them into one of Irish music's most remarkable success stories in years. It's definitely not just a weekly thing: their love and enthusiasm are what has gotten them to where they are today. 
FRONTRUNNER chats to Belters Only about their music journey, the Irish music scene, and what's next.
Your single "Make Me Feel Good" (featuring Jazzy) is currently a massive hit. It was originally released last year, but is having a new moment now. How did the track originally come together for you?
The single came together pretty naturally like it was gifted to us!
Who are Belters Only, and how did you come up with this name?
Belters Only is an Irish duo that is made up of Bissett & RobbieG, and the name is self explanatory: we make belters!
How did you guys start out? I read that you stem from the same club in Dublin.
We started out in the same club, yeah, and I guess we got our sound from the music that was getting played there every weekend, we loved everything about it.
"Make Me Feel Good" was a massive success, and I personally loved it. "Don't Stop Just Yet" is also sick! How did you feel about the smash?
We felt amazing about the tune. It's such a club feel and that's our main goal when we're making tunes – to make them go off in the club. Anyone who has seen our sets knows they're full of energy.
I read that both of you have been in the house music scene for over ten years. Looking back, how do you two feel about the whole journey?
You know what, we kind of feel like we deserve this. We have been working hard every day for the last 10 years or so. Maybe it was inevitable.
How often do you make a song? Where did your inspiration come from?
We make a song pretty much every day we're together! We have over 60 tunes made together now. Most of our inspiration comes from our gigs I'd say.
Do you find it difficult to maintain a good relationship with music when it becomes your full-time career?
We don't find it difficult because we have each other to motivate one another. And in all honesty, we eat, sleep and breathe this game!
How do you feel about the Ireland music scene now, and for the next couple of years?
The music scene in Ireland is absolutely outstanding, and it's genuinely only the beginning, isn't it. There's so much talent that has yet to see the light, but trust us, it's coming.
Any advice to young DJs from Dublin (or Ireland, or anywhere) who want to become the next Belters Only?
Our advice is always don't get frustrated, and make music that you love. Work hard, but most of all have fun and enjoy it!
Have you started making new music? Can you give us a sneak peek?
We have so much new music and can't wait to share it with everyone. We also have an album coming soon, but no sneak peaks just yet! Sorry!
What are your career plans for this year?
Our career plans this year are making music that is timeless and taking the whole scene with us.