Five Essential Lyric-Writing Tips For New Songwriters
Every music fan has a favorite lyricist. From Bob Dylan to Kendrick Lamar, there have always been certain artists who stand out for their lyrical talents. The ability to express emotions and experiences through song is a complex craft that requires a combination of storytelling skills and musical instincts, not to mention a deep well of original things to say. You can't become a master lyricist overnight, but you can do what all the pros did on their way to success: dig deep within yourself, write as much as you can, and discover connections with others through your art.
Here are five tips to get you started down the road to writing great lyrics.

Keep a notebook handy at all times.
You can't wait around for the perfect words to appear in your head. The most effective writers are the ones who produce a lot of material in order to skim their best work off the top. Invest in a small notebook and a pen to keep in your pocket at all times. Any daily experience can inspire fresh ideas — like waiting for the bus or sitting in a cafe — and you'll want to be able to capture as much of it as you can in the moment, so don't let yourself get caught unprepared.
Practice saying what you mean.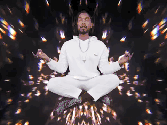 The key to making sure your lyrics connect with your audience is to be as honest as possible. Take some time to contemplate your life experiences and the things that matter most to you, and jot down a few thoughts in a journal. Don't worry about structuring your words as song lyrics at this stage — the goal is simply to hone in on your core values, your perspective on the world, and the topics that you want to address through your art. Being honest is hard work, but it's the only way to arrive at lyrics that satisfy your creative needs and make a memorable impact with your listeners.
Analyze lyrics that work (and lyrics that don't.)
It's always a good idea to study those who came before you, and this is especially true when it comes to lyric-writing. Look up your favorite songs and lyrics, and read each line closely while listening along. Take notes about what works: the rhyme scheme, the imagery, the storytelling, anything that appeals to you and that may be useful for your own work. Spend some time with lyrics you dislike as well — it's just as important to be able to understand what you don't want to do when you sit down to write.
Edit, then edit again.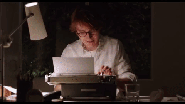 When you've taken a pass at lyrics for a song, read over what you wrote and keep an eye out for words or phrases that fall flat. It's generally a good idea to avoid clichés to make sure your message is unique. Pay special attention to the way your words land in time with the music, and make adjustments to ensure the emphasis of each word aligns with the song's rhythm. You may need to rearrange a sentence or find a different word to fit a line, but the final product of your song will be vastly improved if all of the pieces are working together.
Be Creative.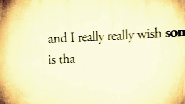 Never forget: There are no rules when it comes to lyrics. On the contrary, it's exciting to hear songs with a novel approach to lyrics or song structure. You don't need to use a coherent rhyme scheme, you don't need to repeat a chorus, you don't even need to write sentences that make grammatical sense. At the end of the day, song lyrics are only as good as they are honest, original, and authentic to the intention of person singing them. If you're ever unsure what to do next in a song, just remember to be yourself and keep writing — the answers you're seeking will appear on the page.