Healing The Soul with Marinella Senatore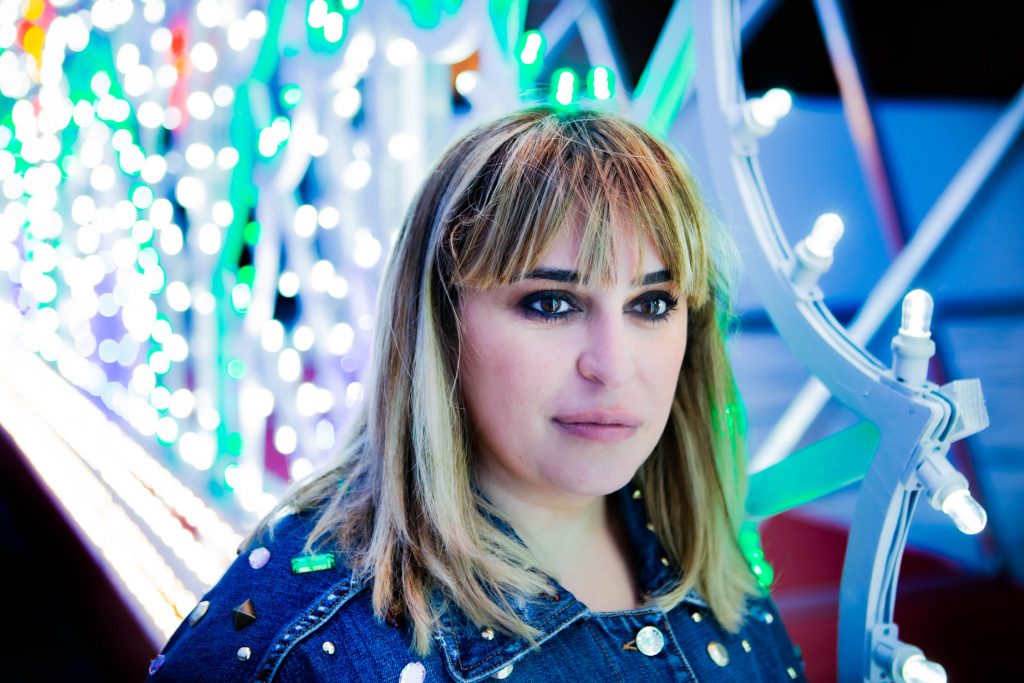 "I am always the centralizer of the people who work with me. In the past I wanted to escape from this because it is not easy to live like this, but then I realized that it is my nature. I understood that this is my place in the world, it is my being with others". Multidisciplinary Italian artist Marinella Senatore (b. Cava de' Tirreni, 1977) thus enters an extended conversation with FRONTRUNNER. 
After studying at the Academy of Fine Arts in Naples, she has developed a very unique vision of art that today distinguishes her in the world for her anthropological approach, thanks to her classical training in movement, music and cinema. Whether it's performance or installation, for Senatore, art is synonymous with "community": to give a voice to the most fragile in society. Art thus becomes a space where people – without the distinction of race, color and culture – meet, interact, compare and take care of each other to create something unique, useful to all those who participate. 
"For SOND – School Of Narrative Dance, I have worked with almost seven million people from 2006 to today. At one point I almost thought I was going to die! Not everyone has been in direct contact with me – [that would be] a lie – but I've had creative contact with at least two million people, yes!" She refers to the largest-ever project of participatory art, where creative, recurring relationships between people are rewritten. On the occasion of the 10th anniversary of the SOND project, she contributed to the "personal flowering" in communities with site-specific installations and performances. Her personal work, Afterglow, is currently in progress with the London branch of the Mazzoleni Gallery (Turin, London), in addition to a larger exhibition for the Battersea Power Station in Central London. The second SOND party is scheduled for September at the Palais de Tokyo.
Senatore is the winner of the 4th edition of Italian Council Art Grant (Dresden), the MAXXI Prize, Castello di Rivoli Fellowship (Torino), The American Academy in Rome Fellowship, The New York Prize and the Dena Foundation Fellowship.
In this historical period between pandemics and wars, compared to the past, how much has the concept of "community" changed today in your opinion?
The concept of community has changed little, but much has been said about its importance especially during the pandemic, particularly during the first lockdowns. But this did not teach us anything since a war broke out close to us, therefore inequalities and other problems. In general, many beautiful words have been said, good intentions that have not been put into practice. 
On the other hand, in my opinion, topics such as mental health and the idea of community – which, to me, is very much in crisis – are topics that we talk about today without problems and also change people's ways of thinking. However, I expected a faster change, but perhaps more time is needed because these are deeply rooted issues. Or maybe I am an eternal enthusiast?
Among your site-specific projects, light is very important for the holidays in Southern Italy. Are they a tribute to your origins?
I am interested in many languages and in popular festivals. I do not just take illumination from these traditions. For example, in many museums, the banners of our municipalities or the banners of the processions of the saints have been exhibited. My performances are mostly processions that recall religious iconography, but also Greek theater, American parades or street dances in South Africa. When I used the lights – first in the United States and then in Italy – I worked on the concept that was at the origin of illumination, and that is that they are ephemeral and temporary architectures that created magical spaces for the community and therefore created meeting points even before they were borrowed from the Church and from Catholic celebrations. 
Almost for fun, I started using the lights in 2016 in New York in an exhibition together with other projects. But observing how people reacted, I realized that for them the lights had an ancestral meaning. I liked the idea that the architectures were removable, that they did not hide the landscape and so I have never left them since. The tradition, which may be my own or from other countries and communities, is always very present in my projects because we are here because others have been there before us. My way of feeling and seeing things is not born in a vacuum, but they are connected. The tradition of lights probably derives from many things I saw as a child. I have a very close relationship with light, thanks to cinema and ancient art such as Venetian Italian painting, where light is poetic at the highest levels.
Your production is based on the need to investigate relationships through participatory and relational art, which requires a lot of energy and truth. You also speak multiple languages and cross over into hybrid disciplines.
Knowing other languages has always been a characteristic of mine: since I was young my instinct already led me to intersect art, music and cinema. Over time I realized that it was no coincidence because I wanted to work in orchestras and as a director of photography and camera operator for cinema. So naturally, I crossed these two worlds in which you work with other people, and so my training was structured in contexts where there is collective work. This fully corresponds to who I am, even if in the period of my training I had not yet understood it, but my feeling does. Over time I have understood that in some way I am able to activate a particular energy in others and also feel my own much more and therefore today I have understood that it is the concept of 'collectivity' that interests me, therefore not only as a working methodology. When I realized that I liked doing a type of participatory art when I started in 2006, Italy was not ready to welcome this artistic proposal, which was very flourishing in the Anglo-Saxon world. Only with age, with time and also thanks to my work as a teacher, did I focus on the concept of "collectivity".
In fact, light is a very present element in your works, even in painting, in the monochromes that reflect and refract it…
Light is one of the ancestral elements that belongs to us. You find it in photography, in cinema, but much earlier in painting, mosaics, sculpture and architecture. It belongs to all of us. It is poetry and I have a very nice relationship with it and it is easy for me to manage it, even when I worked as a cinematographer in cinema: the simplest thing in the world is to create atmospheres that have an emotional impact. Dance and the body also have an ancestral connotation. Despite having an institutional and participatory practice, I have a strong collectible all over the world and the feedback I receive is precisely to catalyze energies.
This has a very long-lived and strong tradition: what made people vibrate, ignited people in the past can also reactivate people in the present. I am not interested in tradition as a citation of a past that no longer exists, but I am interested in taking more ancestral than folkloric structures and activating them here and now in a universal way. The success of these lights is absolutely not Italian, but they are also very popular in Brazil, China, the United States and to my amazement also in Germany where I lived for four years, so I know their aesthetics and sense of community well.
Speaking of poetry, how much poetry is there in each of your works?
I have always been totally in love with poetry. I really like written poetry. You can find a poetic dimension in plasticity, in sound and then it is a word that I use a lot even when I don't work with quotes, with words because it represents the real "you", it represents an authenticity. In this way I understand that I am faced with art regardless of whether it is figurative, performative, scenic. My character is not separated from how I work and as always, I let myself be carried away by my instincts.
I notice that you have a very instinctive approach, in every little thing you do and often with ancestral references. What relationship do you have with religion?
I am in a perennial religious crisis, never resolved. I am a very spiritual person, I meditate a lot and I find a universal connection in things, between things. I have a Catholic background given my roots, but I still cannot tell you if I am a believer because I have always been in a great spiritual crisis. However, I recognize a divine, but I never speak of God, but of the Universe, of connecting people with the universe, of feeling alone or not with the universe. I have found my inner tranquility, but I am also in an open crisis. I am very fascinated by rituals and have been a Buddhist for a long time in my life. 
In this period I am focused on mindfulness and I meditate a lot, so I am interested in "the flowering of people" also because my work is based on empowerment, on the community, on emancipation. My obsessions that I also carry in performative work are mental health, contemporary philosophy and mindfulness. In some illuminations, for example, it is not clear how baroque the design is or if they are Indian mandalas.
Can you tell me about the SOND – School Of Narrative Dance you founded in 2012? 
Since 2006 I have made many videos in which for the construction of the work I left the authorship of some choices to others. Hence, in 2012 for the "Rosas" project, an opera on video divided into three acts each in a different country, in Germany, the United Kingdom and Spain: more than 20 thousand people arrived! I live in the communities I interact with, so for a year I also lived in those countries. After the works at the Venice Biennale and other participatory projects, I saw that when I left, some people were crying, so I began to understand that I created expectations in the people I interacted with. I have always worked with so-called vulnerable people such as homeless people, refugees, people with mental or physical health problems and when I read on their Facebook profiles that they had worked for the "Rosas" project, I realized how important it was to them. I too could not leave those communities, in England for example they also founded two associations called "Rosas", they invited me to weddings…in short, I was no longer mine!
How was the name SOND (School Of Narrative Dance) conceived?
The name SOND can be misleading. The term "dance" means dance in the ancestral sense and "school" because even if I teach, I wanted that in this project there was no structured teaching, but free. SOND is a place where people learn something from each other through projects, events, even if they have nothing in common and the only rule is that SOND must only be carried out on the road because that's where so many things and roles happen are rewritten: it's a social stage! The real constant of all the countries I went to or the people I met was not the aesthetic imagination, poetry or feeling, but loneliness. It was the lack of feeling part of something and so I decided to create a container to make them feel part of something.
You are also an activist and have collaborated with various groups. Tell me about Pussy Riot in 2018 in Cape Town and the Black Lives Matter movement?
Social asymmetries, injustices are universal. To get an audience with Black Lives Matter it took about 8 months being white, but we then found ourselves talking about southern Italy: what it meant to grow up there and how we southerners were the "blacks" before the Africans arrived. These are the topics that I am interested in discussing and then when you combine the sufferings people do wonderful things. They had enormous respect for me! Then I invited Pussy Riot to Cape Town for a residency in neutral territory after they were back in jail for hacking the soccer field at the World Cup and, as Putin always did, had them stalked. For me, it is important to follow the chat with the facts with the contribution of the museum or gallery. So, I used art to do something transformative and the proceeds from the works I sell are destined for the cause of Pussy Riot. Something must be done when you have the opportunity to do it without hypocrisy! There is also a huge crisis in art because some artists have not understood or do not want to understand that they have a special role in which many things become only entertainment for the rich or for careers. I can't accept these kinds of speeches. Human frailty sometimes makes you do even bad things objectively. All systems are corrupt and corruptible, even those with the best of intentions. 
What is the ideal situation in your present moment?
Mindfulness is one of my obsessions of this time. In this moment that we are talking, that you are asking me this question, I tell you that I am fine with others but much better when I am in contact with myself. Maybe it will seem strange to you, but I need to be in the presence of water. I could tell you to be immersed in nature but it's not like that. I sleep immersed in water in the bathtub. I spent last summer being at sea, rivers, lakes…alone or in company. This is part of a process of getting to know myself that I would have liked to have lived when I was twenty. I need to be in contact with water because it is very important to me and is in line with meditation. It is a path to understand more and more who you are. I follow roads without knowing the real reason, I do things without knowing the precise reason, but I only know that doing them makes me feel better!