How to Produce Music Like: El-P
El-P has enjoyed a long career as a rapper and producer, and continues to thrive as one half of Run the Jewels. Depending on where you look on the timeline of El-P's discography, you might hear anything from dusty vinyl samples and chopped drum breaks to trap beats and futuristic synth leads. What you'll never hear is a simple, boring, predictable loop — because the only thing that's certain in an El-P production is an absolute fearlessness when it comes to experimentation.
El-P got his start in the early 90's when he co-founded Company Flow in Brooklyn, NY. He later went on to run his own label, Def Jux, producing for all of the artists under his wing. After a solo stint and several other collaborations, El-P stepped out of the spotlight for a short while, only to return stronger than ever in 2013 with his new partner-in-crime, Killer Mike. El's beats are typically wonky, dark, and aggressive, with the right amount of complexity balanced on a backbone of good old-fashioned boom-bap.
Here are a few things to try the next time you need that El-P edge on our track.


Find Your Production Method of Choice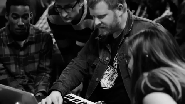 El-P has created outstanding productions using a wide variety of gear combinations: cassette tapes, drum machines, samplers, synthesizers, and more leading up to today's computer-based workstations. At each stage of his career, the instruments he used to produce were essential ingredients in his overall sound — for example, he used samplers and vinyl when working on gritty old school beats for Company Flow, and piercing analog synths for his more recent tracks with Run the Jewels. Take some time to think about what sound you're trying to make, then choose the right machines for the job.
Invest in Outboard Gear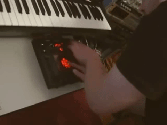 There's just no substitute for a few high-quality hardware toys to play with in your studio, and El-P has always celebrated the effects, instruments, and other outboard gear he relies on for his sound. While digital production technology has massively expanded what's possible for music-makers at all levels of budget and time commitment, if you want that professional-sounding, old-school fullness in your tracks, you'll need to invest in the real instruments that can create them. Whether you're in need a fat Moog bass or a punchy-sounding MPC sampler for drums, invest in the right outboard gear to power your sound. If you choose wisely, you'll have a piece of gear that can grow with you as you expand your knowledge and skill set for many years to come.
Dig for Samples with an Interesting Texture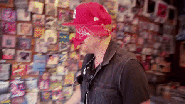 El-P is known to sample a wide range of sounds, styles, and instruments, from science fiction monologues to sitar solos. When you dig for samples — whether you're in a record shop or on YouTube — let your ear be your guide, and listen for audio that simply appeals to your curiosity. Don't worry about picking out useful melodies or finding a never-before-used drum break. Just keep an open mind and explore what's out there; if your ears like something on first listen, see if there's some way you can incorporate it into your production.
Layer on the Effects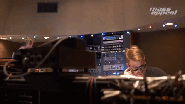 You can't arrive at El-P's odd, futuristic sound without a heavy lineup of effects. One of the most fun perks of producing in a DAW (Digital Audio Workstation) is the ease with which you can apply and tweak digital effects. See what happens when you stack effects on top of each other — try using more effects than you usually would, just to understand how it shapes your sound. Be conscious of your signal flow, and of course, don't forget to mix up the order of your effects from time to time.
Rework a Tried-and-True Beat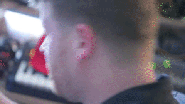 El-P is a master at taking a familiar drum beat and mashing it up into his own new creation. One of the immediate benefits of working this way is that your beat will automatically contain elements of something you already know you love: the sample source. The first step is to chop it up into usable pieces — for instance, by spreading out kick and snare hits across your pads, or by slicing a loop into quarter or eighth notes. By being strategic about the way you chop up your drums, you'll be free to play back a new beat using elements of your original sample. Try finding new rhythms and tempos that work for your revamped beat, and see if you can't retain some of what drew you to the original sample in the first place.
Keep Mixing It Up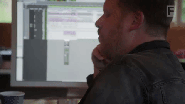 One of the most defining aspects of El-P's sound is the fact that it continues to evolve. This is no accident: El-P has always actively looked for opportunities to push his own boundaries, or as he says, to "scare" himself. That's why El-P's sound has been able to change so much over the years, yet still have a thread of his own soul running through it. Never stop trying new things and expanding what's possible when you sit down to make music.