How to Produce Music Like: Kanye West

Find ear-ctching loops and samples.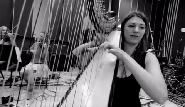 Kanye is more of a creative visionary than a technical master when it comes to sampling (though he is pretty quick on the MPC2000 and ASR-10). He sometimes lifts entire sections of songs, retouching the drums, layering a new synth line, or adding his own vocals on top to transform it into something entirely new. Take a trip back to the 70's and 80's (or whatever time period of music you prefer) and spend some time locating the best melodies and backbeats to begin constructing your sound.
Play with Pitch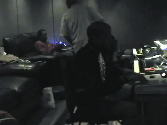 One of Kanye's signature tricks is to increase or decrease the pitch of his samples, a simple strategy to explore different textures and energy levels available from an original source. For instance, on his breakout single "Through the Wire," Kanye famously increased the pitch on Chaka Kahn's vocals from "Through the Fire" to create a new and memorable chipmunk-sounding hook. Once you've picked a few samples, try tuning them up and down to see what happens.
When it comes to editing samples, less is more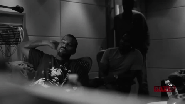 Part of Kanye's genius is to limit how much he manipulates the samples that make up his songs. This way, the sample's original quality remains intact, allowing your ear to focus on what's great about the music rather than getting distracted by effects. Give your samples some slight tweaking by using EQ to highlight the key elements you want to emphasize, but don't go overboard with compression, delay, or other effects that might detract from what drew you to the sample in the first place.
Make your drums shake the roof.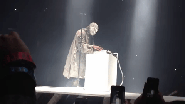 While Kanye might be delicate with his sample processing, he pulls no punches when it comes to boosting the drums behind his beats. Take your time to find the right groove for your kick and snare, then work on the specific sounds you're using for each to make sure they cut through the mix. Kanye's live shows have a reputation for leaving fans with ringing ears (and huge smiles) because of how hard the beats hit — he's even been known to re-write drums for some of his singles just to make sure they knock in a stadium setting. Treat your tracks as if you'll be playing them for gigantic crowds and make sure your drums wouldn't disappoint.
Throw something unexpected into your arrangement.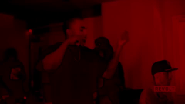 While most of Kanye's tracks follow a fairly standard version of hip-hop song structure, he occasionally uses abrupt beat changes to keep listeners on their toes. His 2013 single "New Slaves" ends with a sudden switch from aggressive rapping over a stark beat to auto-tuned singing over a filtered rock sample. Songs like "FML" and "No More Parties in LA" from his most recent record, The Life of Pablo, likewise feature unpredictable outros and sample interludes. As you're working on a track, don't be afraid to take a hard left turn if you feel like the song is getting too stagnant — if you really want to produce in the style of Kanye West, don't let anybody tell you there's something you can't do.