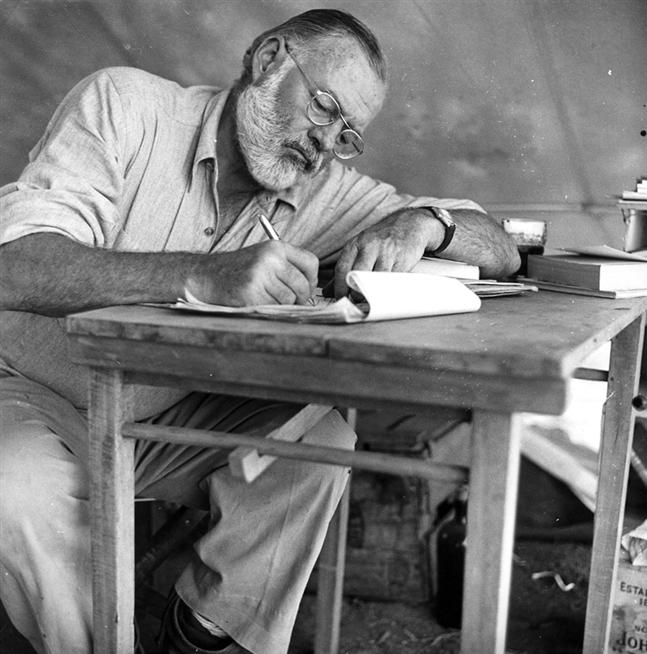 Anne of Green Gables House Charlottetown, PEI, Canada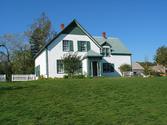 Written by Lucy Maud Montgomery, Anne of Green Gables is a staple in Canadian literature. It was about a young orphan girl named Anne Shirley who is bright and kind hearted. During ups and downs she finds herself while spending time with friends.
Emily Dickinson Museum Amherst MA, USA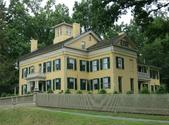 Emily Dickinson was a complicated human being who expressed herself through writing and poetry. She didn't become famous for her talent until she passed on and her sister found the greater part of her poetry. Her rebellion towards society's roles for women was threaded in her words as she was aware of the expectations of women to be quiet and "still".
Ernest Hemingway Home/Museum in Key West, FL, USA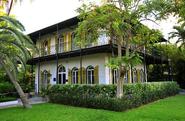 Ernest Hemingway was the king of written street smarts. He was on foot as a journalist and understood the way the world ticked while having a passion for being there in every moment. Hemingway didn't witness from afar in some comfortable armchair, he was in the middle, surrounded by fire, smoke, and his typewriter.
Leo Tolstoy Home (Yasnaya Polyana) Tula, Russia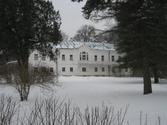 Leo Tolstoy wrote one of the greatest (and longest) books of all time, War and Peace. He was a passionate socialist and political thinker who was also known as an anarchist for his stance against private property rights and authority. Like many anarchists, he did believe another world was possible.
Karl Marx House Trier, Germany

Karl Marx helped write two of the most important books in sociology and philosophy; "The Communist Manifesto" and "Das Kapital". To this day, the socialist struggle is apparent and these books exist as a must read for any social revolutionary. They still remain important under our currant lead ideology of Capitalism.
Franz Kafka's Grave Prague, Czech Republic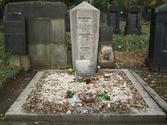 Franz Kafka was one of those writers who rippled through the world of philosophy and influenced people like Albert Camus and Sartre (both had their own influence on society). Like many other authors, Kafka journeyed through political thought and social change.
Nietzsche haus Sils im Engadin, Switzerland

Friedrich Nietzsche is one of the most well-read and often misunderstood philosophers. His word has been soaked up by ideologies that conflict each other. That's what makes his work so fascinating. From Fascism, to Socialism, to Capitalism, Nietzsche's "God is Dead" kind of philosophy has wrapped itself around the minds of many societies from the start.
Beatrix Potter's Hill Top Home Ambleside, UK
Beatrix Potter had a deep connection to nature and wildlife and her stories proved that. Her captivating words represented animals in an imaginary world where they broke the rules and fought for their autonomy. They were made for kids but have a maturity and philosophy that sticks with readers as they grow old.
Oscar Wilde's Childhood Home in Dublin, Ireland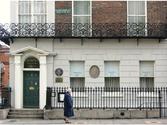 Oscar Wilde is one of the most recognized names in literary history. He pushed the boundaries in art and in life by challenging stifling Victorian morals. He was a champion of civil disobedience for the good of all before it was even considered in activist circles.
Henry David Thoreau's Walden Pond Concord, MA, USA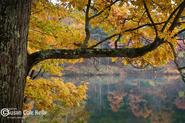 Henry David Thoreau retreated from society and it's constructs to spend time alone in a cabin near Walden Pond. This wasn't a person running scared, this was a philosophical escape to see how another world of self-reliance and independence could work. He was proving that nothing was natural in society while spending time out in nature.