Make your own Screenprinting Frame

Measure 4 Pieces of Wood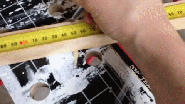 Measure 4 Pieces of Wood
Measure and mark a 1 in. x 4 in. x 8 ft. Select Kiln-Dried Square Edge Whitewood Board
A standard T-shirt Frame is 20 in x 24 in. long. Tote bags are generally 11 in x 13 in screens but this can vary.
Cut the pieces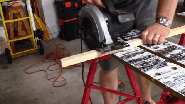 Cut the pieces
Cut those pieces using safety eyewear, good strong clamps. Make sure to wear closed toed shoes and use the old adage, "measure twice, cut once". A hand saw, chop saw, or circular saw works for this.
Organize your cuts by length.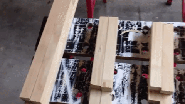 Organize your cuts by length.
Remember to organize your work and you will always make efficient use of the wood.
Drill Two Pilot Holes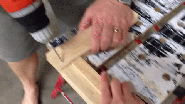 Pilot holes are important for guiding the screws safely.
Join the corners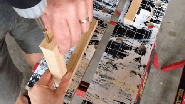 Use a clamp or support from heavy objects and screw the pieces together.
Cut screen cloth with scissors around the frame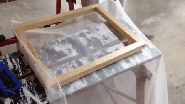 Fold the cloth around corners and staple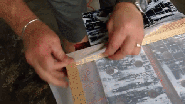 Make sure screen is tight around frame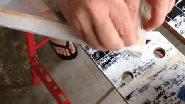 You are finished