5 Tips to Improve Your Music Mixes

Use Bus Channels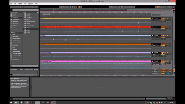 Get comfortable adjusting the audio routing in your DAW (Digital Audio Workstation), and practice sending multiple tracks to a single dedicated bus channel. This allows you to work on whole sections of your mix at once, and brings different elements of your song together in the final product. For instance, using a bus channel for all of your drum tracks can help create cohesion across different percussive elements, especially when applying compression. Try busing similar-sounding instruments together, like drums and bass or all of your mid-range harmony elements.
Experiment with Subtractive EQ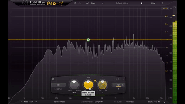 Subtractive EQ is the technique of shaping your sound by cutting away unwanted frequencies, rather than boosting others. It's always good to be aware of overlapping frequencies between instruments and minimize the "mud" created when sounds compete for space. For instance, it helps to cut bass frequencies on all tracks besides bass to create space for your lowest sound.
Don't Forget About Panning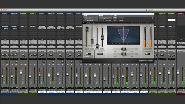 The same way you pay attention to balancing the frequency spectrum in a song, it's important to use the stereo field to create space and definition in your mix. Keep your kick and bass tracks in the center, then fan your other sounds out to evoke the feeling of standing in a room with musicians playing. For instance, when it comes to drums, you might pan your hi hat slightly to the right and your ride cymbal slightly to the left, the same way you'd experience it if a drummer was playing in front of you.
Be Conscious About Compression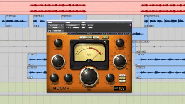 Some producers drop a compressor on every track as a habit. The fact is, not all sounds require compression, especially if you're using out-of-the-box presets or samples that come from compressed sources. Be deliberate with your use of compression, and use it like any other effect in your toolkit: only when it genuinely adds to the sound you want to create.
Train your Ear with the Music You Like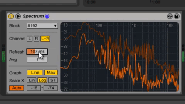 Before you begin working on a song, it's important to understand exactly what your goal is. One way to help guide your mixing direction is to study the music that inspires you. Try dropping one of your favorite songs in your DAW—especially one that represents the kind of music you're trying to emulate—and use an EQ or analyzer to look at the frequency spectrum. The shape you see can serve as a helpful baseline when it comes time to mix your own track, and may hold clues as to what frequencies you need to cut or boost to achieve your sound.